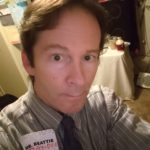 by Scott Beattie     
Videos on Plant-Based Nutrition, Veganism, Vegetarians, Vitamins, and Supplements all have a bearing on Reversing Heart Disease Naturally along with Treating Prostate and Cancer Issues.
Table of Contents
My Opinion on The Game Changers Film   107,069 views •Nov 8, 2019

Dr. Eric Berg DC   3.27M subscribers
https://gourmetliving.org/olive-oil/extra-virgin-olive-oil-nutrition/
VITAMIN K2 "TOPS" IN HEALING CLOGGED ARTERIES
The Prostate
Prostate Enlargement Videos.  How to Shrink the Prostate Naturally.  Natural Prostate Treatment.
Top Prostate Home Remedy | Applied & Tested
7 Natural Health Foods for an Enlarged Prostate