My Encounters with Heart, Cholesterol, and Food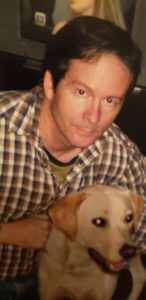 Back in 2010, I had a Valve 'repaired' and 2 Bypasses.  Artery blockages of 75%- 85%.  I Did not watch my eating habits after that For 9 years.  →Eventually, Calcium buildup caught up with me, And in 2018 I personally experienced vein blockages of 80%, 90%, and 100%.  Had several "events" or warnings of Angina and chest pains.  Landing me in the hospital for days.  Enough to have scared the life right out me "Almost".
The miraculous Discoveries I uncovered are told in the following Story.
MY STORY
Scott's Heart Story began one morning back in 2018 I was in Bob Evans and all of a sudden this pain started to radiate throughout my chest.  Concerned, I left and went to a parking lot to walk around a bit.  Getting back to the car the pain was greater and I was very Dizzy.  Bad enough to admit myself into the Hospital where I stayed for 4 days.  Poked, prodded, tested, and retested they found 80%, 90%, and 100 % blocked Veins.
So, I went home and took it easy for a bit.  From Just taking the trash to the curb upon going back to my kitchen I needed to sit down and rest for 5 minutes with terrible chest pains and slightly exhausted. I was in trouble.    For, I had a wakeup call and feared for my life in the future.
     Concerned, my sister found this Dr. Esselstyn who wrote the book, "Prevent and Reverse Heart Disease."  It is basically a book on a new Lifestyle of Eating.  Vegetarian based Or Vegan based.  Since that day my sister bought an extra copy for me and I have followed it ritually.  Aso Caldwell Esselstyn's Wife Ann and Daughter Jane wrote "The Prevent and Reverse Heart Disease Cookbook".
That was Then.   Eventually, I started to walk slowly on my Treadmill.  Then, week by week very slightly increasing the speed but very slowly each week.  Gradually and gingerly the pace would quicken.  Today 1½ years later, from consuming no oils, no meat, no dairy (my body produces enough cholesterol to leave out all the bad foods).  I Can Now! walk at a  fast pace leading into spurts of jogging on the treadmill.  This is non-stop for half an hour with some perspiration a bit And "No Pain".  I set 'Sprint Goals' that I started at 1 minute Full Blown out Sprint for a Full Minute.  I am up to a 3 Minute Sprint now.  No Pain.  My Veins and Arteries are opening up as we speak.  I will continue my story as the years progress.
It is a known fact that people in my same situation have gone from these Angina pain episodes or even heart attacks TO clearing their veins and arteries by 100% AND Running Marathons !  IT IS REVERSIBLE !  I along with countless others are living proof.
Why I want To Help You

Helping You Win and Succeed

Because I know that Medicine Through Food is a better way than most Medicines out there today.  So, that you can Continue on living even If you have Experienced No warning signs……….→ Yet.  I'd like to show you all the information I have gathered daily into one big website of Super packed knowledge on the subject of Food.

So I am committed to completely  research this heart disease topic. Also, Prostate and Cancer Prevention Topics.  For, my day in and day out researching from Hundreds of Doctors and Degreed Experts is to your benefit.

The Last Resort → It's a Do or Die Situation

It boils down Basically to Food.  So in essence this Heart Disease site is a 'Food' site. When we say "We Are What We Eat", don't look at it lightly, look at it with an intenseness like you never have before.  The right Food can literally mean Your Living or Dying.  Eat right→Live.  Eat Wrong→Die.  THAT'S IT. End of story.

Several books in my studies are very useful.  An Eye Opening and Life Changing Experience:→↓
I live in Cleveland, know a great dog named Max, I also like Music. (I Dj Events.)

After learning and Doing a food Lifetstyle change, my

Arteries and Veins are

CLEAR RUNNING

Literally and Totally Clear and unclogged !  →