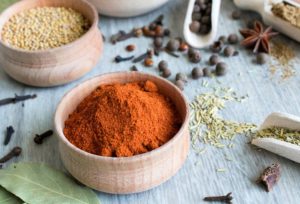 Aside from Vitamin Supplements are a few categories I clump together in the Herbs, Spices and Seeds category.  I will try to name their daily requirement amounts and How They Will Benefit You.
Herbs

:
Spices
       Turmeric (Curcumin) – Night time is the Right time to use with warm Milk.  Why ? It contains the Amino Acid Tryptophan that Promotes Sleep.  How ?  It Creates Melatonin in the brain that has a High calming effect for inducing Sleepiness. Heating it is more effective and throw in just a pinch of black pepper in warm milk at night to Quicken the Absorption.  
       Removes Plaque from blood Vessels & Arteries.  An Anti-Inflammatory, anti-aging & anti-oxidant.  Prevents blood clots. Prevents the growth of cancer cells and the spread of cancer in the body.  Reverses Type 2 Diabetes.  Its Ingredient is Curcumin which also Protects the brain from Alzheimer's.  Purifies the Blood and Liver. 
Turmeric Protects your Immunity Stimulating your Immune System and Resists Strains of the Flu.    Place in a cup of boiling water (add a pinch of Black Pepper).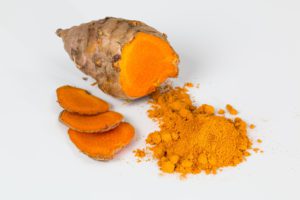 This is so your body absorbs it better.  Then throw in Maple Syrup Or Honey for taste.
Get Turmeric Here:→Turmeric, Standardized to 95% Curcumin, 60 Capsules, Mason Natural
from: VitaSprings.com
Ginger – This Spice Fights Heart Disease by Preventing and Healing Inflammation, lowering Cholesterol, prevents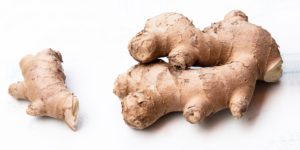 blood from clotting. Excellent in slowing Cancer growth.  Lowers blood pressure, Nausea Reliever and Digestion Aid, Helps for Pain in Menstrual areas.  (It's a bit Spicy)  Herbs That Dilate Blood Vessels
Seeds
Chia Seeds –  gets rid of bad cholesterol or LDL.
Raises our Omega 3's that reduces inflammation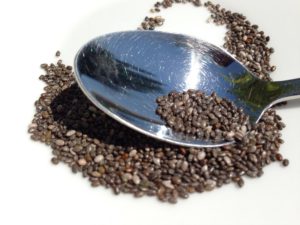 caused by Calcium Plaque buildup.  Cholesterol is not the bad guy.  Calcium, deposits are from sugars, and fats we eat.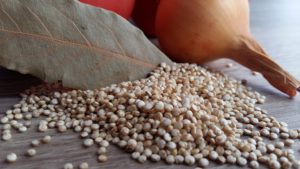 Quinoa – Anti-Inflammatory, Anti-
Cancer, Anti-Viral, and Anti-Depressant Qualities.  Higher fiber than most grains.  Low sugar for the blood and Gluten-free.  Double the protein than rice.  
Organic Tumeric Tea

→


Feel Ready To Move with Organic Turmeric Tea!
→